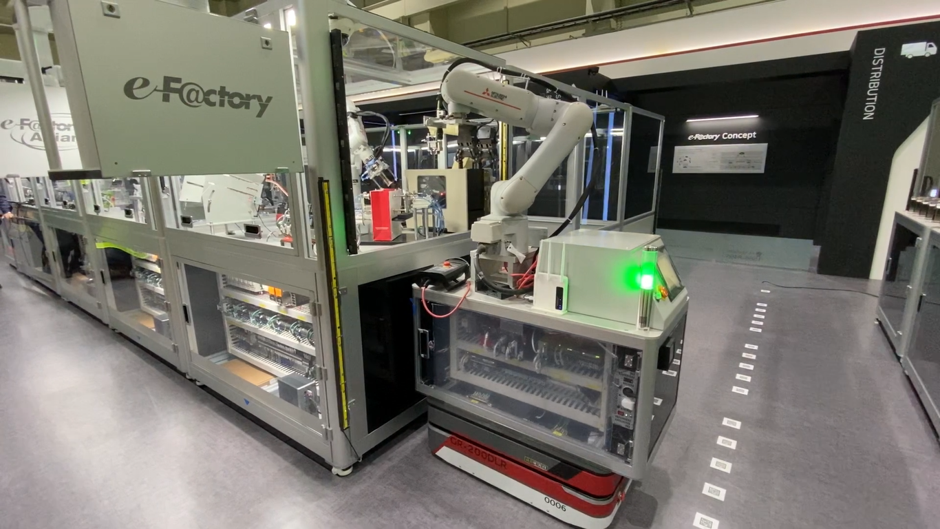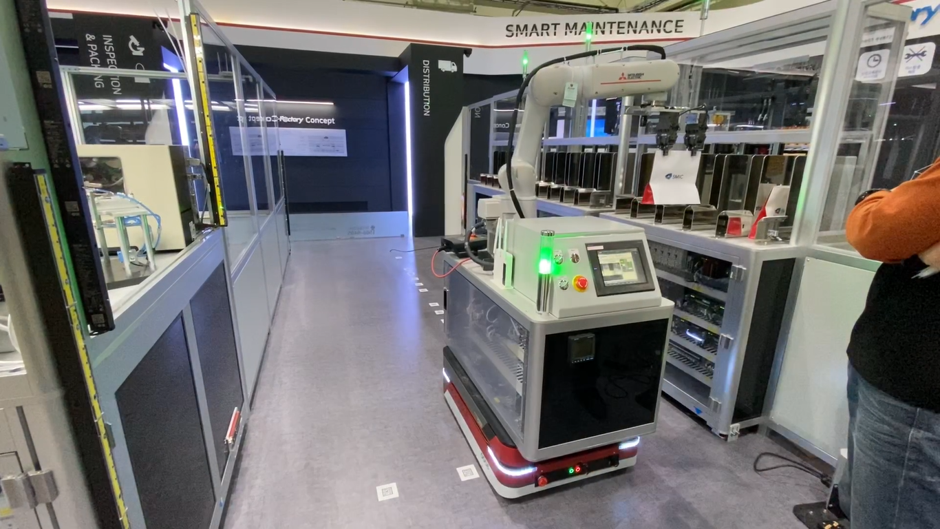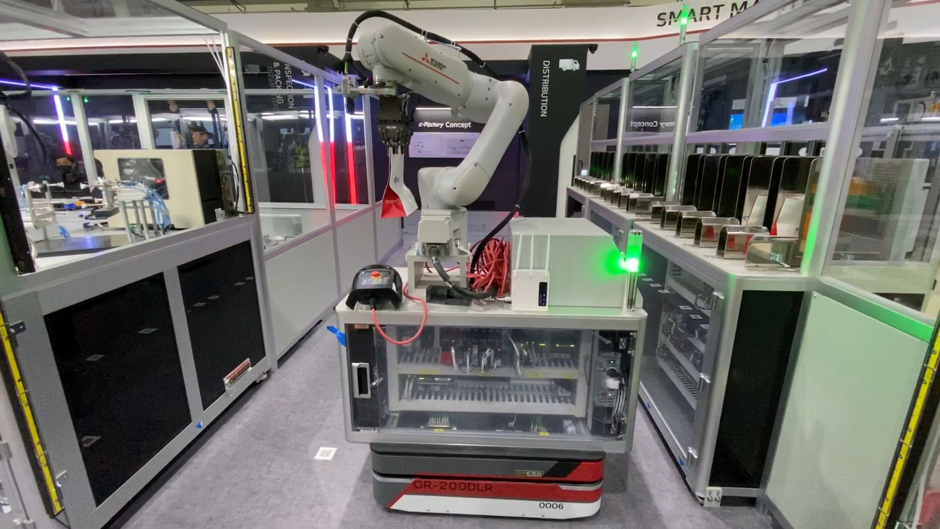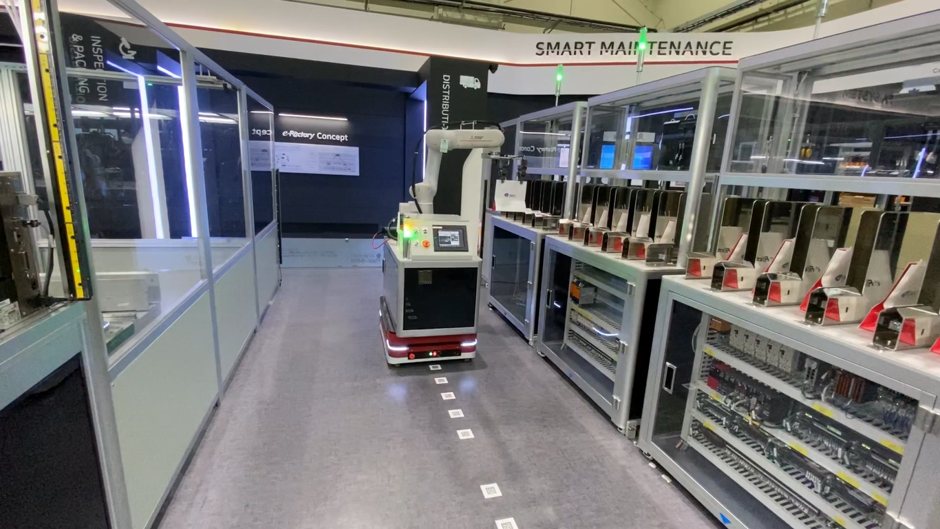 Mitsubishi South Korea, Manipulator for Automated Pick-and-Place
In pursuit of our goal of enabling robotics technology and moving materials smarter, Team KAZE successfully deployed our first Autonomous Mobile Robot in Mitsubishi South Korea. Working with Hyundai, the GR200 was retrofitted with a Mitsubishi Collaborative Robot (Cobot) Arm to pick-and-place the items between work stations at Mitsubishi's factory shop floor. This is our first deployment beyond Southeast Asia, a significant milestone.
The standalone AMR deployed navigates via a defined grid and QR code. Mitsubishi is able to directly send commands to the AMR to move about from point to point and without a FMS. This allowed their skilled technicians to focus on their main role as they no longer need to man the system and transport the items manually. The nature of the application requires the accuracy, precision and yet flexiblity that QR code navigation provides. Built-in sensors allows the AMR to detect obstacles, reducing workplace injuries.